Sim, sou daquelas pessoas que leem mais de um livro ao mesmo tempo e que assiste várias séries de TV (meu marido é testemunha!). Mesmo quando "não tenho tempo". Faço questão de fabricar tempo pra essas duas atividades (e ouvir música também, absolutamente essencial, como beber água! ahhaahah).
Tava aqui pensando nas últimas leituras e no tanto de coisas que ainda quero ler…não acho que conseguirei ler tudo o que quero até o final da vida, mas certamente já li o equivalente ao que muitas pessoas não leram a vida toda – aliás, diria que já li o equivalente ao que **várias** pessoas já leram a vida toda. Longe de mim medir leitores ou leituras pela quantidade ao invés da qualidade, muito pelo contrário…mas quanto mais se lê, e quando se gosta de ler, mais rápido a gente lê e mais a gente passa a gostar de ler; nesse ponto, se torna incompreensível quando alguém vira pra você e falar que "não tem tempo" pra leitura. Ou algo como: "leio bastante! quatro livros por ano!" – é risível, honestamente 😛
Já disse e repito, sou adepta ao escapismo bem toscão mesmo *risos* Leio de tudo, coisas boas e ruins, consagradas e consideradas lixão mesmo 😛 hahahahaha Não lembro tudo o que andei lendo ultimamente, mas vamos fazer um esforço…teve uma série de 2 livros (que terão um terceiro em breve, pelo que entendi!) de bruxa, chamados The witch's kiss e The witch's tears
Depois teve Nove dragões, que foi bem interessante considerando-se que a história se passa em Hong Kong hehehehe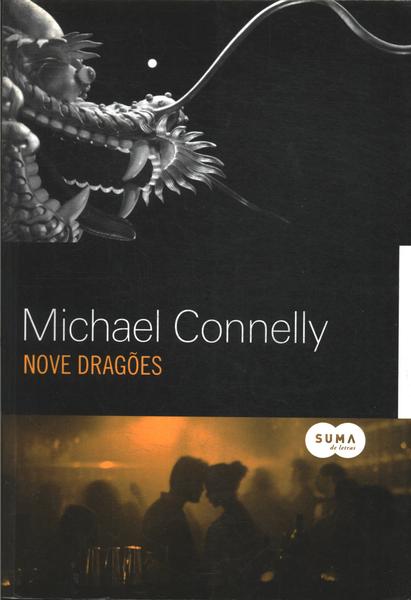 Que mais? Outro livro semi-relacionado a bruxaria, chamado The Graces (que também vai ter continuação)
Pra continuar treinando meu italiano, Pesca com la mosca (quando terminá-lo, só terei mais 2 livros em italiano pra ler aqui em casa, aí vou ter que procurar outros…)
Um que me surpreendeu positivamente, pois é de um cara totalmente desconhecido, e brasileiro, e advogado! *rs*, foi o A morte tudo resolve, que comprei em alguma das feiras do livro da USP anos atrás
Devo ter lido mais algum do Rick Riordan nesse meio-tempo (acho que li todos os que ele lançou até agora!) – sei que o próximo sairá agora em outubro. Acho que o último que li foi lançado em abril ou maio, coisa assim…acho que foi o The dark prophecy, da série do Apolo.
Continuo lendo o Pesca con la mosca, mas a ele se juntaram os livros Sepulcro
O da Chimamanda Adichie, The thing around your neck


um do Howard Pyle sobre as lendas arthurianas (ele tem váááários, ou seja, depois que terminar esse vou ter que caçar os outros, são clássicos da literatura infanto-juvenil)
E hoje vi dois do Ian McEwan (meu autor britânico contemporâneo favorito junto com o Kazuo Ishiguro!) à venda, mas resisti bravamente e não comprei, até porque estavam em português e quero ler os originais, obviamente. Mas tudo bem, o Nutshell (literalmente "casca de noz", mas traduzido em português como Enclausurado) já está na minha mira hehehehhe
Depois desses, tem mais literalmente uma pilha enorme de livros esperando pra ser lida!
Quanto às séries: depois de assistir no Netflix Merlin, The good witch e Mako Mermaids (sim, vi e não me envergonho :P), fui pra Marcella, Hinterland (agora tem a terceira temporada, obaaa!), Miss Fischer, Lucifer, IZombie, Elementary e mais algumas que devo estar esquecendo ahahhahahahha!!!! Enquanto isso, meu marido tá assistindo uns trecos japas terríveis – a única coisa que prestou foi o Death Note e o Shurato. Depois disso, ele viu uns trecos horrendos como Baionetta e Seven deadly sins. Blergh.